Hello everyone!
This year we will be running the following discounts on all orders of $25.00 USD or greater from December 01, 2022 to December 20, 2022 (GMT+8):
20% off of all helmets, accessories and weapons.
10% off for all figures (with use of the coupon code figs2022)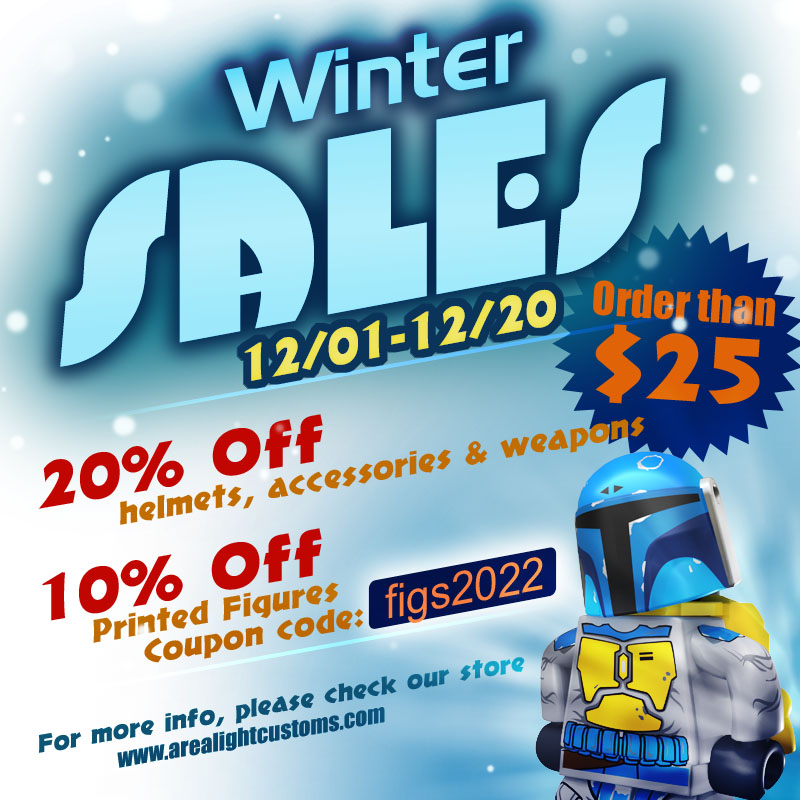 If you're hoping to receive your order before Christmas, please try to order sooner rather than later. Unfortunately, the COVID-19 outbreak has caused delays in airmail so shipping times are extremely varied and we cannot guarantee that your order will arrive in time for Christmas.
-The Arealight Team