We're excited to announce a new figure to add to our line up!
Hunter Bo Phase 2 joins the ranks to help lead your other plastic warriors in their conquests!
This pack will include:
1x Blue BO2 Hunter Helmet
1x Dark Gray BO2 Jetpack
1x Printed Head
1x Printed Torso a long with printed arms
1x Pair of printed legs
1x Silver BO Vambraces
1x Silver Darkblade
In addition to this release, we would like to announce a few other items that were recently added to our site:
The BOB Jetpack. An updated version of our previous BOB Jetpack.
Silver Fet Vambraces. A silver print of the BOB Vambraces.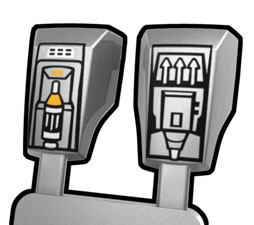 We hope you enjoy these new offerings and, as always, happy building!