Hello everyone!
2020 has been a rough year for everyone, but luckily it's coming to a close–which means that our yearly holiday sale will be in full swing. This year we will be running the following discounts on all orders of $25.00 USD or greater from November 27, 2020 to December 18, 2020 (GMT+8):
20% off of all helmets, accessories and weapons
10% off all figures (with use of the coupon code figs2020)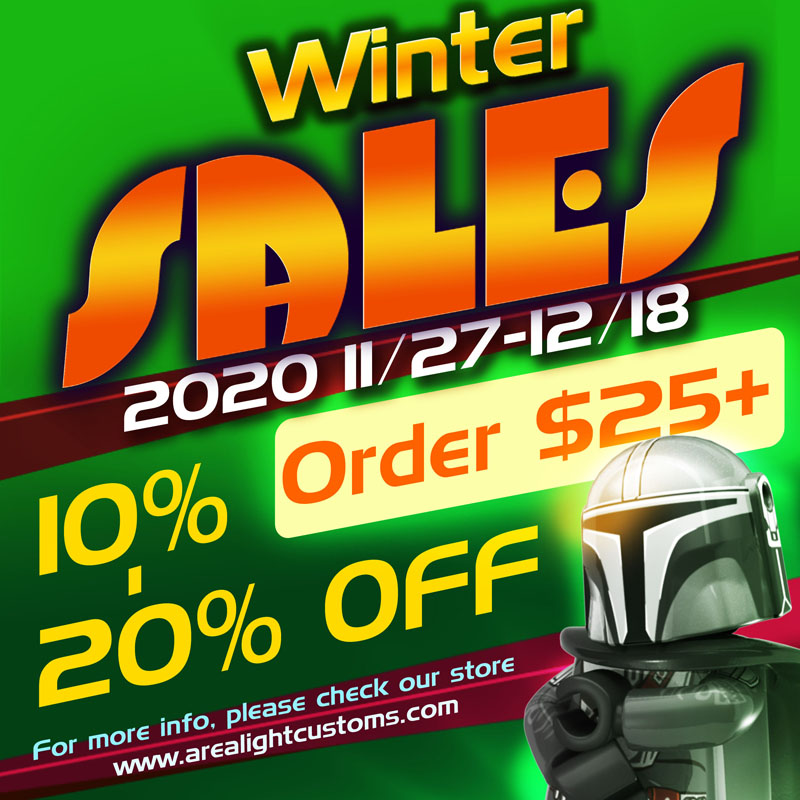 If you're hoping to receive your order before Christmas, please try to order sooner rather than later. Unfortunately the COVID-19 outbreak has caused delays in airmail so shipping times are extremely varied and we cannot guarantee that your order will arrive in time Christmas.